Resumption of Cricket – COVID 2020
7 July, 2020
|
Categorised in:
News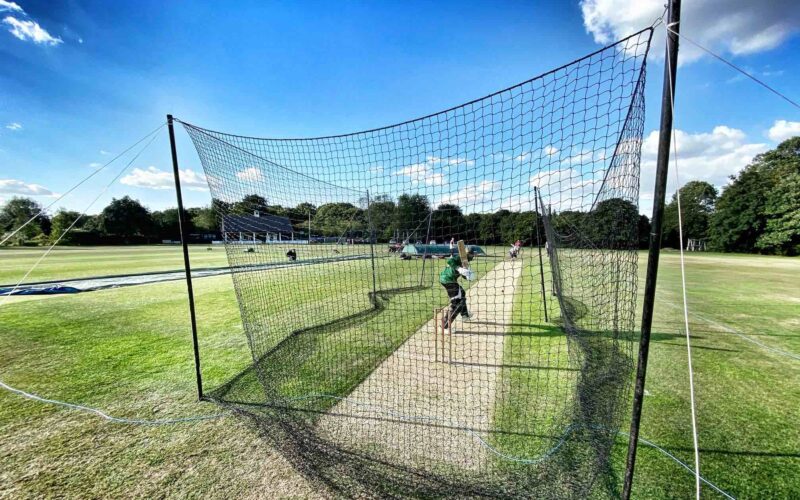 Dear All
A message from your PCC management committee re resumption of cricket
We know you are all looking forward to playing cricket again now that the government have given the go-ahead. Callum has done a fantastic job with the ground during lockdown and it has never looked in better condition. There is still a lot to prepare, and some issues that we do not yet have procedures and guidance for. But we are working hard to get ready for a resumption. Your committee met last night on Zoom to work through many issues. Please read this message carefully.
The ECB will meet tomorrow (Weds) and issue guidance afterwards, for example on the nature of the game (eg 11 a side or 8 a side), and hygiene around the cricket ball.
The Herts League will resume on July 18th, and continue until September 12th. This is because there is not enough time to organize the league for this weekend, given that we must wait for the outcome of the ECB's meeting. The fixtures that were scheduled for July 11th will now be played on Sep 12th.
The Good News – we have organised 3 friendly fixtures with Ickleford for this Saturday (July 11th) and a Sunday friendly against Lilley (July 12th). Unless the ECB direct otherwise, we assume these will be 11 a side matches:
– 1pm Sat 11th 1st XI at Home against Ickleford
– 1pm Sat 11th 2nd XI Away against Ickleford 2nds
– 1pm Sat 11th 3rd XI Away against Ickleford 3rds at Holwell
– 1pm Sun 12th Home against Lilley
If you have not done so already, please give your availabilities to your captains or in the comments below. Please consider Sunday also, especially 3s and 4s players as we might have to shuffle players around if there is an excess of availabilities. The Selection Committee will meet on Weds evening so please supply your availabilities before then.
We do know some procedures around cricket already:
– The Pavilion is closed and out of bounds apart from use of the toilets. It is being deep cleaned this week. We will issue further guidance around use of the toilets in due course.
– Players must arrive already changed, and leave as soon as the game is over. You cannot use the changing rooms or showers.
– There will be no tea supplied. Bring your own food and drink, and take your rubbish home with you.
– In the event of bad weather, you will take shelter in your cars.
Match fees will remain £10, and £5 for students and unemployed. Although there is no tea, the club have had to continue spending money through the spring and summer with no match fee income (for example, on the ground, pavilion bills, and on match balls). We need to recoup some of this outlay, and of course have lost half a season's revenue which would have paid for future ground equipment and maintenance, pavilion maintenance, etc.
Important – we will not accept cash for match fees, for obvious health safety reasons. Instead, you will pay using your mobile phone app. There can be no exceptions to this. There are plenty of teammates to help you set that up if it is a problem for you. It is also vital that you pay your match fees on the day. This is going to be a difficult season to organise safely and efficiently, so please help your captains by paying on time.
Annual Subscriptions – these remain £120 for adults and £60 for students and unemployed. We expect you to pay as soon as possible, if you have not done so already. Remember that you can pay by monthly direct debit (£10/month adults, £5/month students etc). Indeed, we would prefer you pay by DD.
Travel to away fixtures – we await official guidance from the ECB on sharing of vehicles, but we anticipate that many players will wish to travel to away fixtures alone, in their own vehicles.
These wishes must be respected. Therefore, we strongly advise that all players should expect to travel to and from matches in their own vehicles. Parents are expected to transport junior players. If you do not drive, please in the first instance try and find a solution for yourself (eg family member). If your family requires the car while you are playing, you should be prepared to arrange for them to drop you off and pick you up afterwards.
Spectators are of course very welcome as always, and we would love to see our regular supporters again. But please be advised that we will not be supplying chairs for you to sit on. This is because we would have to clean them after every use. The benches are available and have been placed around the ground where they will remain until season's end. Otherwise, spectators should bring their own chairs. Likewise, players will have to sit on the ground unless they bring their own chairs.
Social distancing and other safety measures– finally, a reminder that we should still all be practicing social distancing around the ground. You should endeavour to remain 2m apart, and a minimum of 1m if you have additional protection such as a face mask. Bring hand sanitiser and use it regularly – indeed, the ECB may well mandate that around ball hygiene. The ball must not be shined with spit or sweat. Do not shake hands with other players, or hug the bowler after they have taken a wicket. Try not to shout or cheer as vociferously as you might usually. Be respectful of your teammates and opponents. If we observe these measures, an enjoyable and safe experience can be had by all.
I am sure you will have many questions and we recognise that there are details to be finalised and added to some of the above messages. Please bear with us and we will continue to provide regular updates.