Cricket Round Up – Preston 1st X1 v Langleybury 1st X1 – 7th Sept
11 September, 2019
|
Categorised in:
News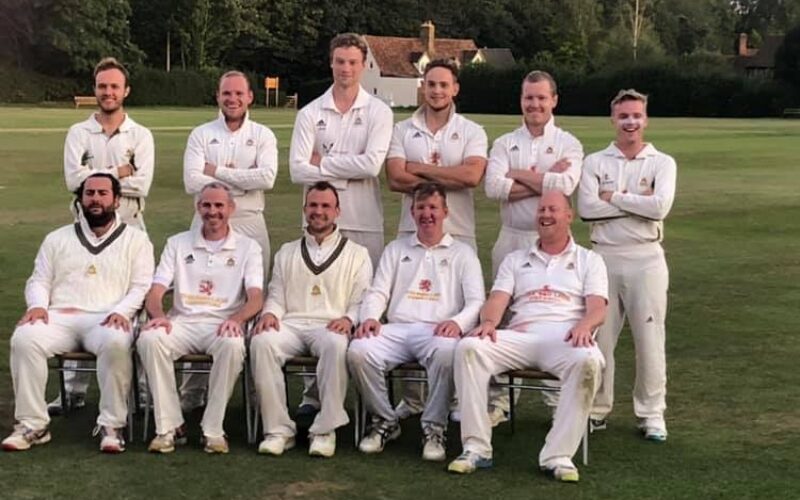 Preston 1st X1 v Langleybury 1st X1 in Div 1 title decider…
Preston 1XI finished their 2019 season with a disappointing 9 wicket loss away to Langleybury, relinquishing the league title in the process, having led for 14 weeks straight. For a lot of the side it felt like a game too far in the season after their promotion securing exploits the weekend before. A mediocre total of 146 all out mean Preston were always going to struggle to claw their way back into the game. Full credit nonetheless goes to Langleybury on successfully winning the Division One crown.
Preston were inserted after the Langleybury skipper won the toss and immediately put into bat. At 12-3 the decision already seemed a shrewd one from the hosts as a slow wicket made it tough to score against tight bowling. There was a minor middle order comeback as Jack Morecroft (33) and Ben Hill (50) looked to provide a semblance of a score for Preston. However as wickets continued to fall at frustratingly regular intervals 146 was all the side could muster.
Going into the second innings Preston required some quick wickets to put pressure on Langleybury from the outset, with the first wicket not coming until 46 runs were on the board, the game had moved firmly away from Preston. Nonetheless the side were unfortunate to not claim any more scalps on their way down. As a couple of dropped catches and fortunate strokes allowed the two Langleybury batsmen Tom Carson (56*) and Angus Bell (56*) to secure a well deserved win for the home side.
A sorry end to the year for Preston but the whole team can be very proud of their efforts throughout the year in successfully winning promotion to The Championship. With two games against Langleybury again next year the side will be looking to avenge their losses from this year.