Cricket Round Up – Preston 1st X1 v Ickleford CC – Secure PROMOTION in nailbiting derby! 31st August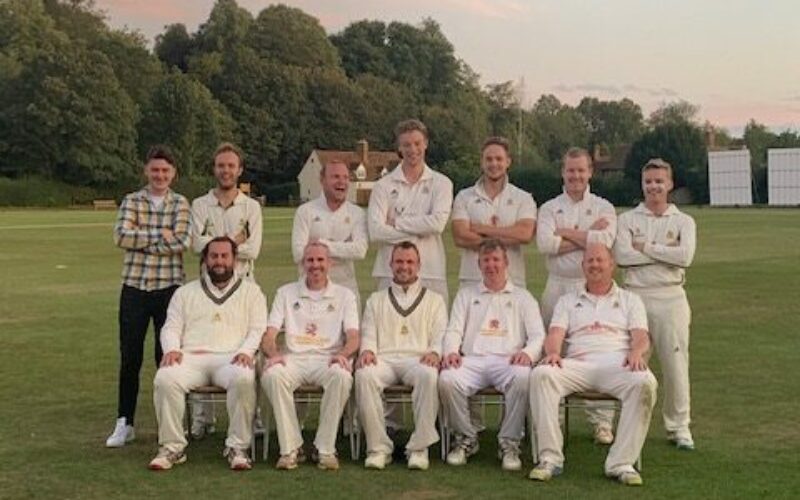 Preston 1X1 v Ickleford 1X1 – Saturday August 31st
Once again on the last weekend of August Preston 1XI secured a new home for the first weekend of May. Back to back. Back to back nail-biters. Back to back penultimate weekends. Back to back promotions.
Following their heartbreak last week, Preston 1XI completed their second top two finish in as many years on Saturday – triumphing from the last ball of the match by 2 wickets against their local rivals Ickleford. It was an absorbing contest between two well-matched sides that oscillated throughout. Ultimately becoming one of the best games seen at the Preston Recreation Ground for sometime. Full credit has to go to both sides for refusing to give an inch in a supremely competitive but well spirited contest.
14 points were all that stood between Preston and the championship at the start of the day, a draw would do. Yet, the prospect of securing promotion with a win at home against their biggest rivals was too big to disregard.
Preston's platform building first innings batting had somewhat deserted them in recent weeks and resultantly Max Anderson pinned his flag to the run chase mast at the toss. With the late summer sun shining overhead, Preston's opening attack of Mark Waters (10-0-30-0) and James Stevens (7-2-14-0) bowled with plenty skill but without a modicum of luck as Ickleford battled their way to 53-0 off 17 overs at the first drinks break. Just as he has managed throughout the season, Peter Murrell (10-0-37-2) was the tonic after drinks. His change of pace drawing false shots both openers, Ally Munn (26) and Sammy Fookes (29).
At 65-2 the home side were looking to turn the screw on the innings and suffocate the runs. Stephen Money (75) and Matt Baxter (58) had other ideas though and despite continuously tight bowling, the duo ticked along at 5 an over, punishing the bad ball and working the gaps for singles off the rest, in a partnership of 118 for the 3rd wicket. The only chance being offered by Baxter who was misjudged by Tim Collins in the deep while on 20. Baxter was the more destructive, reaching his half century off just 55 balls, and Preston were glad to see the back of him within the final 10 overs as he ran past a turning Max Anderson (10-0-47-2) delivery to be stumped. With his dismissal Preston now had an end to bowl at and began chipping away at Ickleford hopes for a score beyond 220 – as 182-2 from 44 overs skidded quickly to 195-5 from 48.
Ickleford's eventual 215-6 from their allotment owed a great deal to Money's invention in the final over as 14 runs came off it to present a total Preston felt was par, amongst Ickleford whispers it was enough.
The morning's benign weather gave way to malevolence as Ickleford's seam attack of Axel Morris (10-1-26-0) and Eswar Krishnamurthy (8-2-23-1) ran in hard striving to remove Lewis Balcombe and James Stevens with the clouds low. 2 overs were lost and a new revised total of 207 from 48 became the ultimate destination. With Balcombe perishing once again to backward point, Jack Stevens strode out to meet his twin in the middle. At 23-1 in the 12th over the innings needed impetus balanced with equanimity. Jack found both in spades – as he flipped the script on the innings and set about dismantling the Marsden spin brothers at will.Striking 11 boundaries in his 59, he almost single handedly dragged his side back into the game. Before he was finally dismissed by the Ickleford captain, Matt Marsden (9-0-54-3) with the score at 96-2 in the 24thover. Ably supported by his brother James (23) the two put on 73 inside 12 overs to lay the platform for victory with 111 now required from 24 overs.
However with James gone the very next over bowled by Luke Marsden (10-1-46-2) and George Biggs (15) falling the over before drinks. The game hung firmly in the balance at 127-4 in the 34thover.
Preston had 9 runs more than Ickleford at the same stage but for the loss of two more wickets. The side now required 80 more runs from 96 balls with the rate ever climbing. Tim Collins was the next man in at number 6 and following from his earlier drop was looking to amend for his mistake. He duly did, as he initially maneuvered the ball around in a partnership of 33 with Jack Morecroft (21) before he followed his skipper Anderson (16) in a charge to the line as the two of them blasted 23 in 17 balls with 18 runs in boundaries, to put Preston within touching distance.
Anderson ultimately fell chopping onto his stumps, as he tried to run a quicker delivery from Marsden down to third man, but had given his side hope with his 9 ball innings at a strike rate of 177. Vice captain Ben Hill moved out to join Collins as the final stanza unfolded, with the pavilion swelling as the 2XI returned to join the spectacle.
24 runs required from 24 balls stuttered to 22 needed from 20 balls. Before Collins gave his side breathing space, with an inspired reverse sweep to the fence, from his penultimate delivery. He was finally trapped on the crease for a fine 36 off 34 balls. 17 desperately required from 18 balls as Murrell and Hill joined forces looking to edge their side home by any means possible. 10 runs then off 12 balls with the two batsmen hustling every ball. The final over of the match began with just 6 runs necessary for a Preston victory. The first was knocked for a single, and with a misfield from the 2ndball they moved ahead of the eight ball with 3 now required off 4 balls. 2 from 3, 1 from 2, it felt like it was all over. Nonetheless there was to be one more twist in the tale as with one run to win and the field all up, Murrell inexplicably opted to paddle sweep the off spinner from around the wicket to go LBW. 1 now required from 1 ball and club stalwart Warren Hearne had his opportunity as the pavilion looked on with baited breathe. As the ball came down, he seized his chance and immediately danced down the wicket to dispatch it back past the Ickleford bowler to the boundary, cueing wild scenes of rapture in the pavilion for the home side.
A truly remarkable game of cricket and a very fitting way to secure promotion for a side that has worked hard all season together to achieve the goal. The final weekend of the season sees Preston travel away to Langleybury on Saturday. For a winner takes all clash with the division one title on the line, as 1stplay 2nd. With Langleybury triumphing over Preston earlier in the season, the side will certainly be looking to make amends and finish the season with some much-deserved silverware
.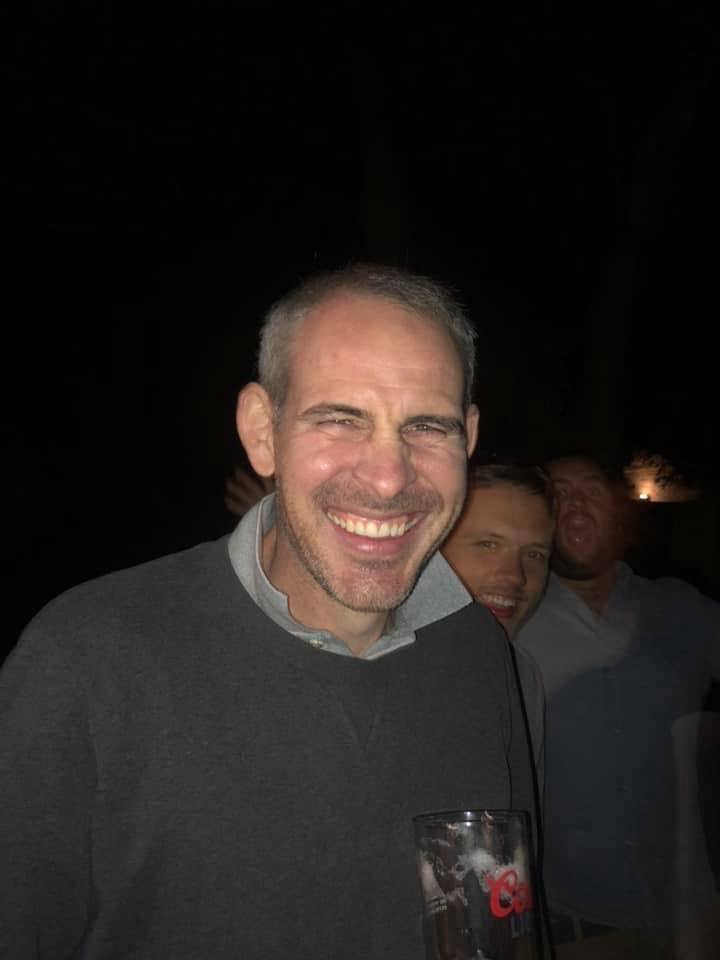 Warren Hearne OBE coming to terms with what he had only gone and done…