Firsts slip, but Twos renaissance continues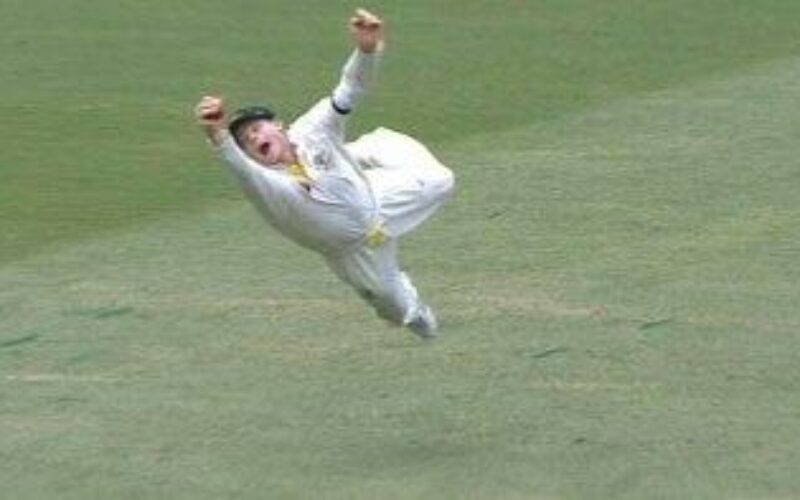 Match reports for Sat 11th Aug 2018.
Preston 1st XI v St Albans, SHCL Div 2A
On a week when the rain finally fell, Preston 1st XI made the short drive across to St Albans to be hosted at Clarence Park. A green tinged pitch with some dampness around meant Preston flirted with the idea of bowling first. However Max and the side stuck to their guns and what had proved effective all season by opting to bat first before putting the squeeze on with the ball later.
Conditions in the week were always going to make batting a harder task than it had been for much of the season, however losing Balcombe 4th ball fresh off his two hundreds last weekend did not help matters. Ben Hill and Warren Hearne set about attempting to rebuild – Ben particularly looking in good touch, clearing the ropes with his 2nd scoring shot. However, both fell to relatively poor shots, going hard at the ball in the conditions. Baldwin shortly followed and at 38-4 it was always going to be an uphill struggle posting a respectable score.
That Preston did manage to claw themselves to 175-8 at close owed a great deal to the bat of Daniel Plumb (55), playing arguably his best knock for the club so far and Henry Morecroft (21). Who came together for a partnership of 47 to give some momentum back into an innings that seemed likely to close well short of a competitive total.
Going into the 2nd innings without their usual bowling depth and variety, Preston knew they needed to make the most of the new ball on a pitch that had shown in the first innings, to become markedly easier once the ball softened.
Wickets duly came as Casey Walker found aggressive lift off the surface and Pete Murrell once again enjoyed the dryness of a wicket this summer, each picking up 2 early wickets. At 47-5 Preston had dragged themselves well and truly back into the driving seat. Still, despite a wonderfully miserly spell of bowling from Max Anderson (10-7-7-1) the St Albans lower order showed great maturity and skill to expose the weakened bowling attack of Preston and deservedly came out as winners by 3 wickets in a game where Preston despite battling hard were always slightly behind throughout.
Preston 2nd XI v Bentley Heath, SHCL Div 5A
Preston 2s moved out of the Div 5A relegation zone with a 4-wicket win at home to Bentley Heath.
Skipper Catlin chose to chase, following the successful formula of the last two weeks, with Casey Hughes taking an early wicket, enabling some pressure to build on the visitors' top order. Away skipper Ollie Hubbard held the Bentley Heath batting together but could find no real support at the other end as 46-1 became 100-7, bowling perennials Gallimore and Riant (both 2-26) supplemented by occasional Callum Blair (2-33). Hubbard at last found support from number 9 Riyan Iqbal and their stand of 44 was just accelerating when young Olly Catlin bowled the dangerman, allowing his dad to polish off the last two and leave Heath all out for 156.
In reply Mark Smith did well to secure one end, providing the platform for Pete Gooden to play his best innings for the club, with 8 fours and a sweetly-timed 6 in his sprightly 57. Haseeb Ashraf made 32 from 28 balls to keep up the momentum, and with Tom Mercer (10) and captain Catlin (17) picking off the loose balls, the stage was set for the contrasting styles of Blair and Glenn Thompson to finish off the job, the latter with a big straight six, ending proceedings with 13 overs to spare.
Three remaining league games, all against teams from the top 4, but with momentum and the confidence that the team's best performances have generally come against the highest ranked opponents, Preston 2s will visit St Albans on Saturday with all to play for.
Preston 3rd Xi v Sandridge 2nd XI, SHCL Div 9B
The Threes welcomed Sandridge 2nds to Whitwell. Having once again won the toss (5 in a row) Swampy elected to bowl first (and avoid a re-run of the previous week). Bhav and Swampy opened the bowling and the Sandridge openers batted cautiously to 56 before a double-wicket maiden from Bhav (20-2) got Preston on the board. Both wickets caught behind by keeper Kayos, including a stunning one-handed take down the leg-side. For the next 40 overs Preston kept things tight with regular wickets being taken. Hamiltion bowled tidily against his Herts over 60s teammates (33-1) and Adam Turner put in his best bowling performance for the 3s and took a wicket. The introduction of Oggie at the other end proved effective with a change of angle as he took 53-4. However, batting at number 8, Sandridge's N. Betts took the score from 145 in the 42th over to 222 by the end of innings as he smashed 48 from 18 balls. Nonetheless, it was a tidy performance from all Preston's bowlers who only bowled a single wide in the 50 overs.
In reply, young Tom Harvey volunteered to open with Bhav (79*) and the reply got off to a low but steady start. Tom batted 50 odd balls for his 7 before being ran out by Bhav at 57/0. Arpit and Gabriel Ryan didn't last long before Swampy joined Bhav in the middle at 78/3. With the rain getting increasingly imminent and Preston well behind the required run rate, the pair got set and then upped the scoring rate and put on near a run a ball 72 partnership. However, just after Swampy was caught at the wicket chasing a wide one and the heavens opening, the match was called off by the captains after 36 overs, with Preston slightly behind the run rate and effectively losing by 17 runs under the pseudo Duckworth Lewis rules.
Preston 4th XI v Shenley Village 4th XI, SHCL Reg Div B East
This week's 4th team game against Shenley Village followed an almost identical pattern to the first meeting earlier this season (where Shenley 197-9 beat Preston 138-6).
This time round, Preston had Shenley tottering at 137-8 thanks to wickets from Newell (2-24), Ponder (2-26), Garnham (2-52), Carter (2-37) and Rajiwate (1-24). However, Preston's inability to close out an innings allowed a ninth wicket stand of 50 to take Shenley's total to 197-9 off 40 overs.
In reply, Preston struggled to get the accurate Shenley bowling away with only Garnham (23), Saunders (22) and Robbins (17) making any headway. Shenley's bowling strength in depth (the pick being Saleh 8-3-11-3), combined with excellent ground fielding ultimately limited Preston to 156-8 with Newell (31*) and Ponder (14*) making some late runs in the increasingly heavy rain, helped along by 37 extras.
This confirms our view from first game that Shenley are the best all round team we've faced this season.