ECB Dynamo's Cricket 2020!!
11 March, 2020
|
Categorised in:
News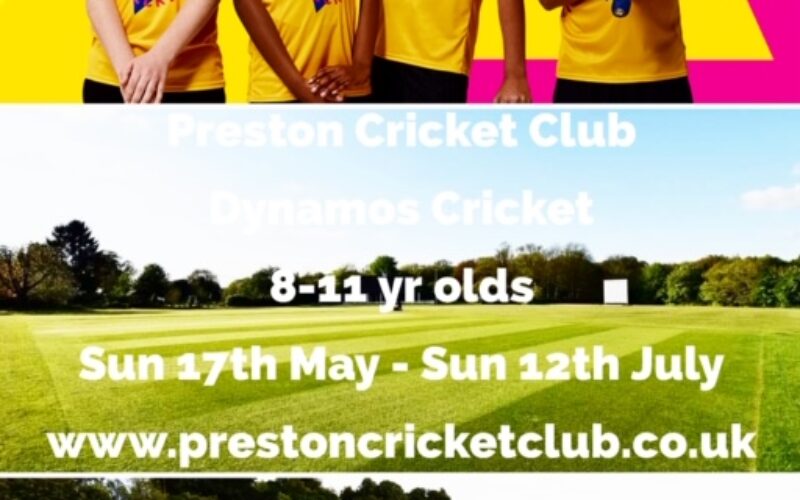 Preston Cricket Clib will be running the ECB's new junior cricket initiative Dynamos Cricket in 2020. Following a fantastic summer of cricket and with more than 67,000 children taking part in All Stars Cricket, the ECB are launching Dynamos Cricket, an exciting new programme for 8-11 year olds.
Preston's Dynamos Programme will run from Sun 17th May through to Sunday 12th July and will consist of fun, active and directed coaching sessions and will be held at Preston CC's stunning ground just 10 minutes from Hitchin and Stevenage.
Please follow the sign up link on the website….!