Cricket Round-Up 21st June – Another GRAND SLAM WEEKEND!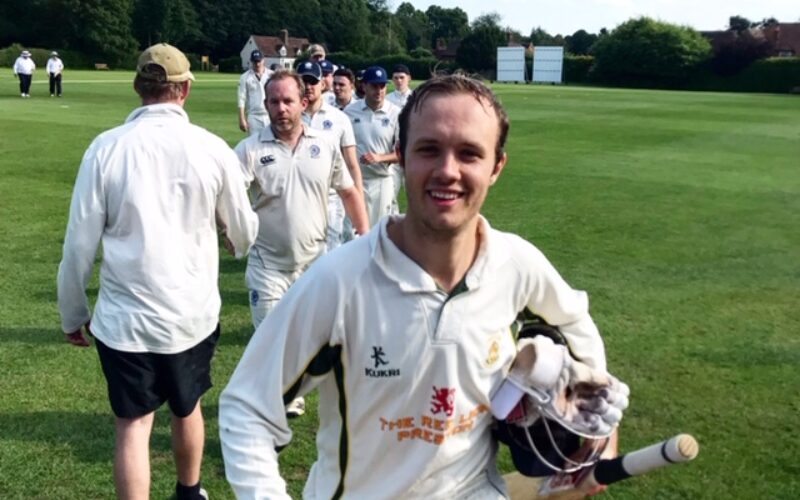 All four Preston teams won in the Herts league on Saturday, bringing home 120 points for the second occasion in the 2019 season:
Preston v Kings Langley, SHCL Div 1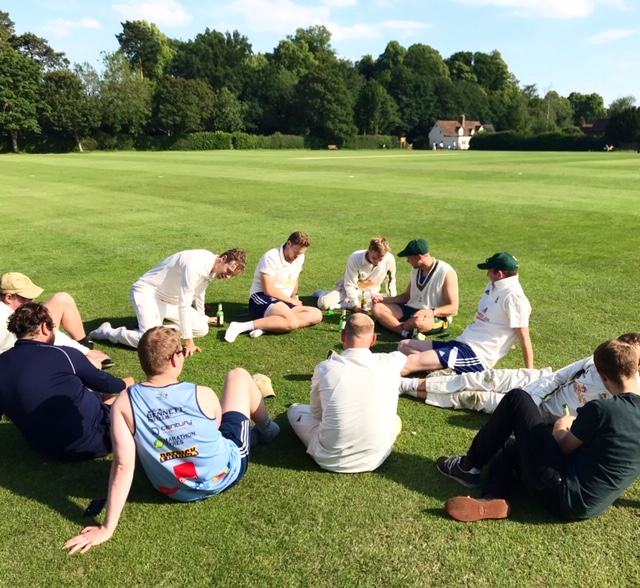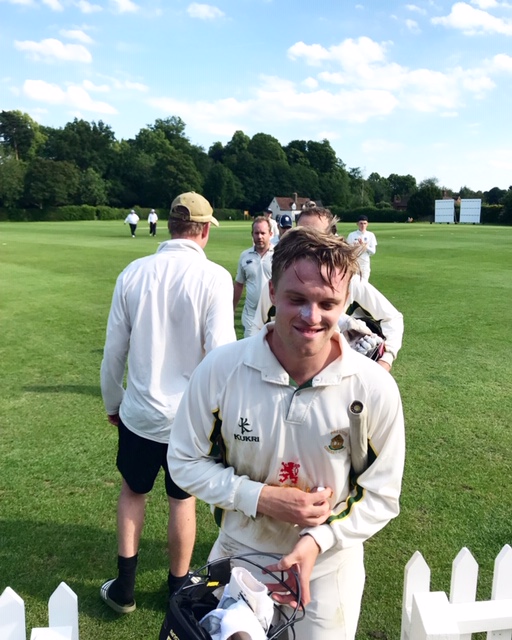 Preston 1st XI affirmed their credentials as Herts Saracens Division One league leaders on Saturday, on the back of a lethiferous spell of 6 for 29 from Tim Collins, to claim a 10 wicket win at home to Kings Langley. 
Being asked to bowl first on a hot day and a flat looking wicket, Preston were well aware a strong performance with the ball would be necessary to prevent a chase in excess of 200 + runs. Once again it was the elder statesman of the side, Mark Waters (10-2-32-1) who drew first blood removing Kings Langley opener Jack Stokes, LBW for 1. This dismissal brought the visiting skipper to the crease. Driving powerfully off the front foot, Tom Sambrook bludgeoned his way to 31, including 7 fours. However, in attempting a shot too many when looking well set for a big score, he had opened the door to Preston. 
Given a foothold in the game at 78-3, Preston never looked back, and over the course of the following 13 overs they claimed the remaining Kings Langley wickets for just 26 runs. Spinners Jack Stevens and Max Anderson went for just 9 runs from their combined 8 overs, and Collins claimed the final four wickets, all bowled, to close out the innings at 104 all out from 36 overs.
With a low score to chase, Preston were determined not to allow a hint of complacency, nor give Kings Langley a chance to get a foothold in the game. Their overseas player Lewis Balcombe retuned to form with 58 not out off 62 balls. Batting in tandem with George Biggs (35*), the pair brought home the full allocation of 30 points for Preston with an unbroken stand of 105. 
Preston 2nd XI v Letchworth 3rd XI, SHCL Div 6A
The second leg of Preston's grand slam Saturday was brought home by the second XI's seven wicket victory at Letchworth.
Checking in to the Fairfield ground and asked to field in the midday sun, Preston's bowlers soon established a straitjacket on the Letchworth batting which dribbled along at 2.5 an over, Ollie Gallimore's 2-13 supported by Andy Riant and James Battersby. Sensing a need to accelerate against the slow bowling of David Fleckney (3-17) and Ash Catlin (4-28), Letchworth tried some lofted shots but although this course of action kept failing it was continually repeated, leading to seven catches in the outfield. By the time the men in white coats signalled the tenth wicket, 138 runs had been compiled in benign conditions.
In the circumstances, a stable reply was called for and the 100 stand of unruffled openers Warren Hearne (60) and skipper Fleckney (55*) was just what the doctor ordered. The remaining runs were knocked off without undue trauma. More rigorous tests await in future weeks but the team's recovery in form continues.
Preston 3rd XI v Harpenden 5th XI, SHCL Div 9B
Preston's 3rd XI defeated Harpenden 5ths in a low scoring match on a stodgy wicket and a very slow outfield at Rothampstead, both victims of June's epic rainfall. Preston's innings of 112 for 9 was anchored by Matt Burleigh's unbeaten 46, compiled in two halves after he retired hurt with a hamstring strain. Iain Williamson (22) and Bhav Patel helped the score to reach 53 for 1 at drinks in the 23rd over, which was the point Bomber decided to retire. It proved to be a terrible decision as Preston swiftly lost 5 wickets for not many. Greig Hearne's patient 15 then helped the returning Bomber to rebuild (with Swampy drawing the short straw as runner). Finally, number 11 Arif Islam heroically defended the last ball or two of every over at the back of the innings to ensure Preston used all their 45 overs.  
Harpenden found the conditions just as difficult, and didn't score a run off the bat until the 8th over. James Skirrow clean bowled one, before Arif (2 for 14) and Skinny took the pace off and strangled the innings so that Harpenden had made just 37 for 3 at drinks. The target proved to be out of reach, and Harpy were bowled out for 79, with Alex Williamson recording his best figures of 3 for 11, and Bhav 1 for 4 off 7.1 overs.
Preston 4th XI v Letchworth 5ths, SHCL Reg Div B East
Preston 4th's innings against Letchworth 5ths was dominated by a huge score of 152 not out by John Garnham, one of the highest innings in the club's history. Letchworth never came close to Preston's total of 230 for 4 and were defeated by 89 runs. 
From collective memory, the highest innings in Preston's history include:
Stefan Myburgh, 200, Sunday 1st XI v Holtwhites Trinibis (County Cup, 2004)
Justin Powick, 196, Sunday 1st XI v Ickwell Green (Beds League, 2016, Scorecard)
Gavin Morecroft, 177, Sunday 2nd XI v FM Arthurs, (Friendly, 2009, Scorecard)
Steve Huckle, 156?, Sunday 1st XI, late 1990s