Cricket Reports 4/5 June – 50% week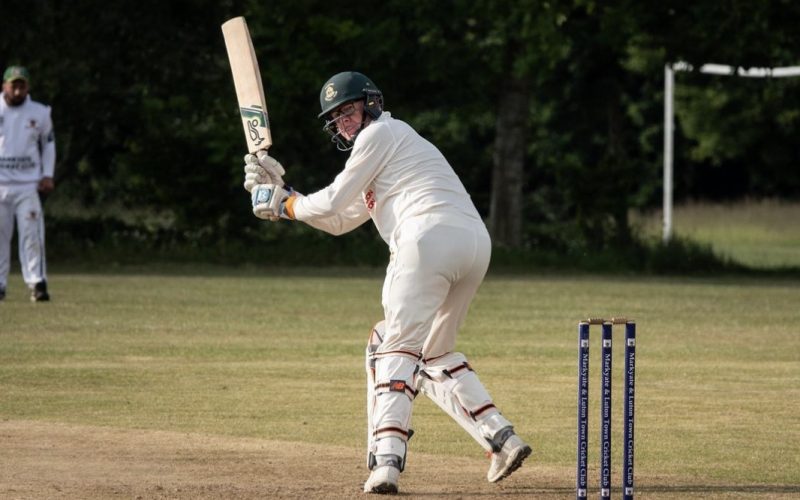 Preston First X1 secured a huge and important win over Hemel Hempstead in the Championship League. Preston won the toss and elected to bat and made 212/9 off 45 overs (restricted due to weather). In form Simpson made 58 and Mercer made an all important 53 with important contributions from Murrell and Jack Stevens. In reply Hemel made 190 all out in the 44th over. Ed Wharton claimed 3/38 and supported by opening partner Walker 2/28 made initial in-roads and Skipper Anderson claimed 2/22.
The seconds again failed to capitalise on strong availability by losing to Radlett 3's by 6 wickets. All key batsmen made a start but failed to capitalise and posted a meagre 141 all out. Radlett set about the chase in quick time and got over the line in just over 22 overs.
The Thirds convincingly beat Stevenage by 163 runs. Stevenage lion the toss and decided to field and Preston batsmen soon made them regret this call. Cole 82, Blair 67 and Gopi Singh 38 soon put willow to leather and Jason Williamson not out at the end on 25 to reach 236/5 off 40. Stevenage in reply were all out for 73. Arif scalped 5/9, Jacob 2/29 and Gopi 3/19 were the pick of Preston's attack.
The Fourths came unstuck against Markyate who won by 77 runs. Markyate on winning the toss made 214/9 with Dan Phillips claiming 4/44 with Giant and Tompkins taking 2 wickets apiece. In reply Preston made 137 all outwit Giant making 40, Tompkins making 31, Tennant 20 and Carter hitting a quick fire 16 the only batsman to make a dent.