Cricket Reports 28/29 May – Back to Earth with a Bump!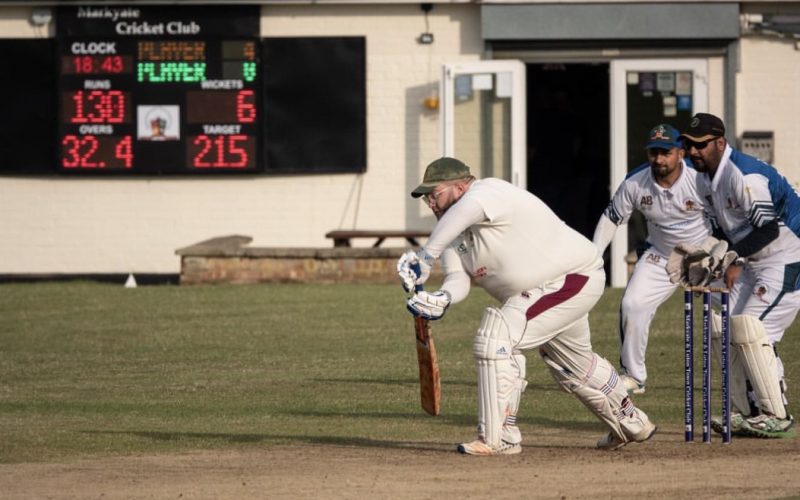 The First came a close second v Shenley Village CC. Preston elected to bat on winning the toss but were all out for 228 in the 48th over. Phil Simpson 47, Nivin 49 and Ed Wharton 46 were the main run makers supported by Jack Morecroft with 24.
Shenley won on the second to last ball, creeping over the line 229 for 6 off 49.5 overs. Murrell 2-37 and Casey Walker 2-34 were the most economical but were unable to keep Shenley hitting the winning runs with Shenley Nissin making 75
The Seconds lost against Old Camdenians in a high scoring game. Old Camdenians hit go from ball one making 292 / 6 off their 50 overs. In reply Preston nearly made it but fell just 24 runs short. Gooden 64, Hearne 36, Battersby 54 and Catlin 48 nearly drove an amazing win home but alas, not to be. Waters 3/42 being the pick but Old Camdenians found the boundary all too often.
The Third X1 lost by 14 runs to Pinner CC. Wickets were shared between Joe Clark, Amit Ranjani and Arif Islam, Jacob Williamson and Gopi Singh and restricted Pinner to 160 off 40 overs. Chris Cole struck 49 and Arif Islam 38 were the only batsmen to make any real impact but Preston were left high angry on 149/9 off their 40.
And the Fourth X1 came second best v Hitchin CC. Hitchin got to 188 for 5 off their 40 overs. Riant being the pick with 3/42 supported by young Harry Catlin 1/22. But The Preston batsmen never got going and capitulated for a lowly 95 all out with only Hedgey using up any meaningful pencil lead with 24.