Cricket Reports – 25/26 June
28 June, 2022
|
Categorised in:
News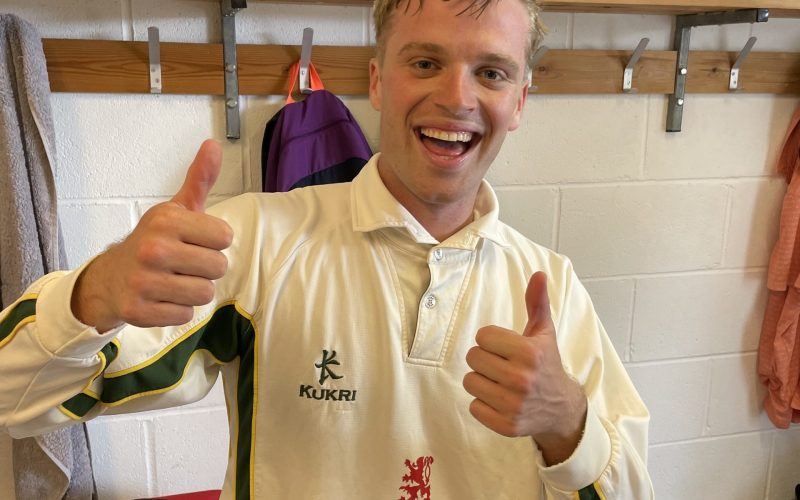 A disappointing game for Preston v local friends Hitchin. Hitchin won the important toss and elected to bat reaching 248/8 in 60 overs. Muzza and Skipper Anderson claiming 3 wickets each. But a below par batting performance let the side down with only Ed (21) reaching double figures. Hitchin's danger men of Khalid and Howells leading the Hitchin attack. Preston were bowled out for 80 giving Hitchin a 167 run victory.
Preston 2's were again on form v a well matched North Mymms side. Preston won the toss electing to bat and contracted a well made innings of 232/4. Balcombe (68), Fleckney (38), Cole (35) and Hearne (29) setting the innings up. Mymms let through a lot of extras too. Mymms went about the chase but were soon in trouble 2/0. Waters bowling Black for 0 in the first over and Gallimore c&b the other opener Nasa for 0 in the second over. Number 3 Watson scored a well measure 50 before being run out at the non-strikers end off the foot of Catlin and no 4 Millard made 62 and the game see-sawed throughout the afternoon. It was however Battersby who cleaned up four Mymms batsmen that clinched the deal and gave Preston a 2 run victory. An excellent game of cricket.
The Thirds continued their excellent top of the table run by beating league leaders Chesthunt Rosedale CC. Preston won the toss and elected to bat making 195/7. Skinny Williamson (41) and fellow opener Blair (81) making huge in-roads. The Preston bowlers were soon amongst it and bowled Cheshunt out for 87. It was the very promising Jacob Williamson again to spearheaded taking 4for (4-18) and openers Skirrow and Purton took two apiece. They continue their excellent run.
The Fourths came unstuck against a strong Harpenden 5ths. Harpenden took the new ball and restricted Preston to 159/4. Openers Tennant (41) and Harper (40) made a solid start supported by Riant (32) but the innings was restricted by some tight bowling. The Harpenden top order finished the job in the 37th over. Some tight bowling from the the frequently changed Preston attack couldn't quite restrict Harps.