ANOTHER GRAND SLAM !!! June 29th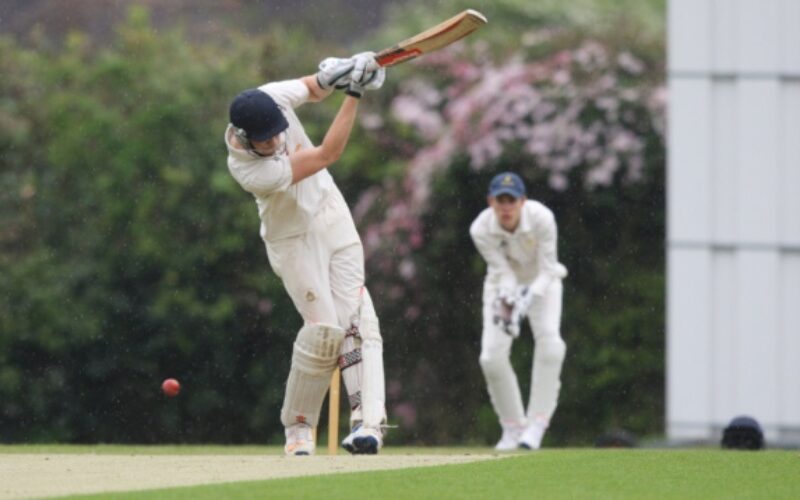 Successive Grand Slam 120 point Chairman's Jug Saturdays for Preston!
Preston 1st XI v Ickleford
Preston made it seven wins in a row on Saturday, triumphing by 9 wickets against their local rivals Ickleford, in a clinical all round team performance.
With the temperature rising steadily upon arrival at Ickleford, the coin toss took on an added significance, and the home side unsurprisingly choose to bat when they won it.
Preston took the field knowing full well a score in excess of 220 would be only around par for the day. The side were spearheaded once again by their talisman Mark Waters who in an exemplary opening spell (10-1-19-2) castled the off-stump of Ickleford's overseas player and previous week's centurion, Stephen Money. He also removed the dangerous Jack Edwards just before the drinks break and at 65-4 a few overs later, the door was ajar to make real headway into the Ickleford order. To their credit, Jack Good (42) and Ben Mason (29) then worked hard for their partnership of 66 and brought back hope of a decent score for Ickleford. 
But Preston's bowlers ensured a wholly different narrative took place. With Max Anderson (10-1-31-3) and Jack Stevens (9.3-1-33-3) utilising an ageing ball on an already slow wicket, they dried up the runs from both ends, and in a 10 over period, conceded just 29 runs in return of 3 Ickleford wickets. There was a also sharp run-out by Lewis Balcombe that left the hosts floundering at 159-7 in the 45th over. Ickleford had their captain Matt Marsden (26) to thank for lifting them eventually to 176 all out through a mixture of lusty blows and thick edges. 
In reply, Preston lost opener James Stevens in the 3rd over, after chopping one onto his own stumps. Sadly for Ickleford this proved to be their final piece of joy for the day. Lewis Balcombe and Jack Stevens came together at the crease, and in a blistering partnership containing five 6s, put on 158 for the 2nd wicket. Unfortunately, the final of these maximums led to Stevens retiring hurt for 82*, after he had banjaxed another delivery into the leg-side, with just 6 more required for victory. This resulted in Jack Morecroft coming to the crease to steer Preston to a well-deserved victory and bragging rights over their local rivals. Balcombe deservedly took home man of the match honours, carrying his bat from the first ball of the innings to finish 85*. 
The result means Preston have now beaten each of their local rivals, Hitchin, Knebworth and Ickleford, in the first round of fixtures, and currently sit 29 points clear of Langleybury in 2nd, ahead of their crunch fixture at home this weekend.
Preston 2nd XI v Bushey 2nd XI
David Fleckney's improving  2nd XI continued their form with a 77-run defeat of Bushey 2s.
Enjoying the opportunity to bat first, Preston scored steadily throughout their innings, which was based around a fine 67 (7 fours, 1 six) from keeper Sam Lloyd whose wide range of shots and solid defence offered little encouragement to the visiting bowlers. In partnerships of 45 with skipper Fleckney (29) and a near run-a-ball 101 with Callum Blair (52), Lloyd ensured that the home side were well set to make hay in the last 20 overs against a tiring attack. A final total of 249-9 was perhaps a little below par, given the strong start, but after Anthony Ender and Olly Catlin were caught in the deep, Ash Catlin (30) and Casey Walker (29) kept things jogging along with Ketan Parmar (3-23) the pick of the visiting bowling.
An accurate opening spell by seam combo Ender (1-21) and Walker (2-29) kept Preston on top after tea and from 36-3 the match was Preston's for the taking. James Battersby's nagging 2-32 trimmed Bushey further and, as all 7 bowlers used took wickets, the coup de grace was delivered by the team's consistently successful spin twins Fleckney (2-29) and Catlin (1-14), and the last rites administered by Charlie Bruce (1-8).
Preston 3rd XI v Hoddesdon 3rd XI
Skipper Iain Purton again lost the toss and not surprisingly Hoddesdon decided to bat first in the heat. Preston opened up with Purton and James Skirrow, who earnt a wicket bowling with good pace. A double change with Iain Williamson (who went for 14 runs off his 9 overs) and an excellent spell from Gurpreet Singh (2 wickets) kept the pressure on the away team. For the last 16 overs the ever-canny Arif Islam and Alex Williamson took the pace off the ball and the Hoddesdon batsmen struggled to find the boundary at the death. All-around, a very good defensive fielding operation which left Preston chasing 174/6.
In reply, Skinny got off to a flyer before he has adjudged LBW for 43. Mark Smith played the anchor role for 31, however, he unfortunately ran out the skipper in a manner Chris Newell would be proud of. Enter John Garnham, who continued his fine form with a blistering 61. 
With 7 runs needed and 7 wickets in hand, the game looked done. What followed was the mother of collapses (5 wickets for 2 runs). Hoddesdon bowled tight and caught everything loose. It was left to last wicket Islam and Chris Harper to find the 5 runs for victory, Harper hitting the winning run with the antepenultimate ball of the match for a 1 wicket win!
Preston 4th XI V Datchworth 4th XI
The 4th team travelled to Datchworth, lost the toss and found themselves fielding in the sweltering 90 degree conditions. The seam up attack wilted in the heat despite Ian Hamilton's (1-26) early breakthrough and Datchworth were well placed at the 20 over halfway mark on 71-1. Once again the dynamic spinning duo of Chris Newell (1-28) and Mark Carter made the important breakthrough, 'one bye' Kayos taking a sharp one handed chance to remove the Datchworth opener Scott Biggs for 55. With Preston spirits and energy levels lifted, diving stops and well held catches followed as Datchworth slumped from 99-2 at 25 overs to 118 all out off 37 overs, Mark Carter stepping up to take a career best 7-2-15-6.
Joe Clarke (19) and Tom Maxwell (55*) got Preston off to a flying start with a plethora of fine drives, pulls and cheeky late cuts, putting on 51 for the first wicket, Macca's four fours in one over being a highlight. As Datchworth heads dropped and the occasional bowlers came on, Saunders (33*) and Maxwell finished the game in 22 overs with Preston at 119-1.
A great turnaround lads!