Cricket Round-Up 17th-18th August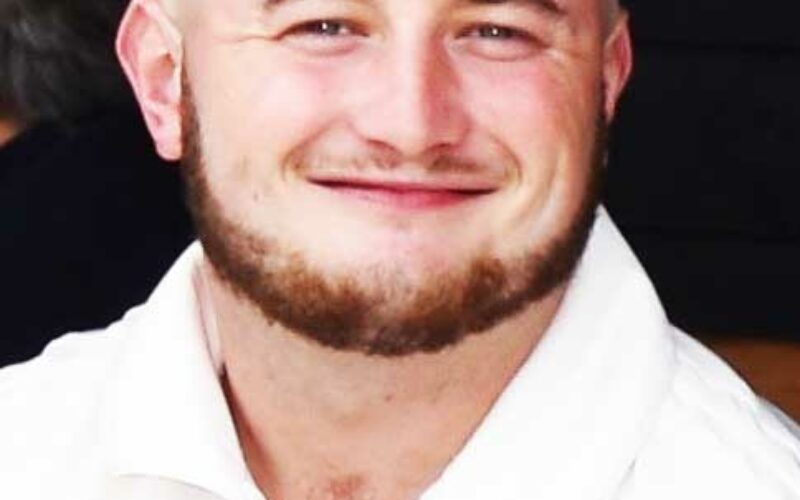 Match reports for Saturday 17th August 2019: 4s crowned champions, another Garnham ton, 9-man seconds thrash Old Cholms, and the 1st XI continue their remarkable winning streak.
Preston 1st XI v Knebworth Park 1st XI, SHCL Div 1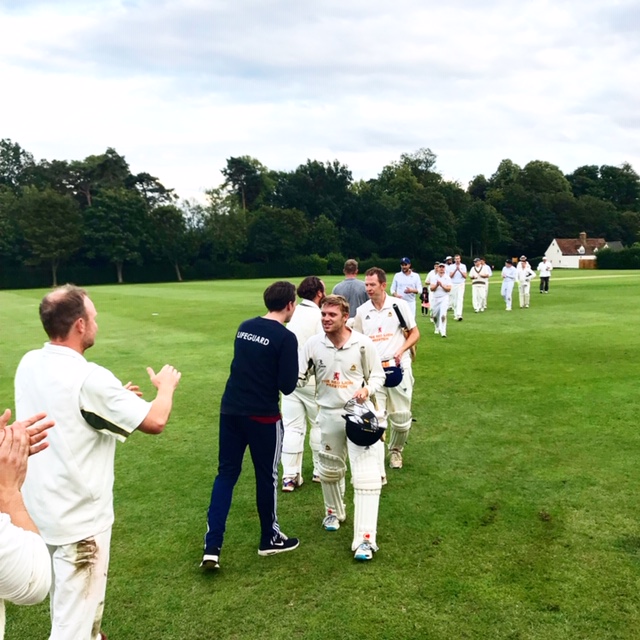 Preston continued their impressive season with a comprehensive 6 wicket win against Knebworth Park to keep them top of Saracens Herts League Div 1 as the final few weekends of the 2019 season unfold.
On winning the toss Knebworth decided to bat on a wicket that had been covered against the elements for several days. The usually reliable Mark Waters struggled to find a good enough line and length but it was again James Stevens (2-19) who started the rot; removing both Roseberry for 17 (ct Hill) and the aggressive Saif (LBW) for 12.
The experienced Sargeant (38) and the class of Randall (34) then took over the reigns of the Knebworth innings, accumulating runs around the square and punishing the looser deliveries when offered to them. However, again it was the introduction of spin trio Jack Stevens, Max Anderson and Pete Murrell that slowed Knebworth's momentum and suffocated the innings.
After drinks Knebworth looked to accelerate the run rate. Both batsmen started to open up a little and with that gave the Preston bowlers more chance of forcing the error. It didn't take long with Murrell (2-28) clean bowling a despondent Randall and Anderson (3-31) nipping one through Sargeant's usually chinkless defence to see them both back in pavilion and ending a potentially threatening partnership.
None of the remaining Park batsmen looked overly comfortable and the last 6 wickets fell for just 36 runs. Park's innings closed at 160.
With both the Stevens brothers back in the pavilion early doors, a wave of dread rippled down the Preston spine once again; batting has wobbled a little in recent weeks and the league leaders  couldn't afford to make too much heavy weather of the chase.
Fortunately the Preston middle order managed to knuckle down and Dom Baldwin (15), Ben Hill (24) and Pete Gooden (27) all played patiently and sensibly. They played some powerful drives through the Park fielders and hit the bowling over the top on occasion. Their support was hugely important to set up the winning platform around Preston opener Lewis Balcombe, who once again dug-in hard and carried his bat for another impressive and solid innings of 68.
Balcombe offered very little in the way of chances to Park and faced some good bowling with a gritty determination, running fast singles and timing some good drives while building those all important partnerships with the middle order. Preston's chase was also assisted by 19 wides from Park including one to bring up the Preston victory in the 43rd over.
Preston 2nd XI v Old Cholmelians, SHCL Div 6A
Preston 2s won by 8 wickets at Old Cholmeleians to move into 4th place in Herts League Div 6A.
With Preston winning the toss and choosing to bowl first on a damp wicket, Ollie Gallimore bowled his customarily economical 10 over spell conceding just 19 – his accuracy rewarded with the opener's wicket from a fine tumbling catch at mid off by James Skirrow. Spinner Tom Murrell then worked his way through the top order batsmen, using the conditions well to take 3-34. Preston's progress was held up by some lusty legside blows from Habib (60) but when Olly Catlin's leg-spin induced a misjudgement from the previously patient Lethbridge, having him caught for 44, the Old Cholms innings subsided quickly. Stand-in skipper Riant took 3-6 and the returning Skirrow 2-27 to polish off the tail as Preston's determined fielding display (all catching chances taken) restricted the home side to a below par 139.
No plain sailing for Preston in reply though as early LBW decisions against openers Louis Harrington-Smith and Pushan Chakraborty saw the innings stutter at 16-2 in the 12th over. Enter Dan Plumb and Olly Catlin to see off the opening bowlers and, by defending carefully against the moving ball and punishing without risk the bad ball, keep Preston on top. Great determination and concentration from both batsmen, coupled with aggressive running between the wickets, ensured an unbeaten stand of 127 to win the game with 11 overs to spare. A fantastic effort from the 2s with good team spirit making up for having two men missing, and all 9 men contributing to the victory.
Preston 3rd XI v Bayford 2nd XI, SHCL Div 9B
A ten man under-strength 3rd XI salvaged some batting points at Bayford to make up for a distinctly disappointing day in the field. The home side had suffered badly from their own poor availabilities in recent weeks, but Sod's Law was in operation and they were proud to have virtually full availability for our visit. Damn.
Swampy defied the gods of bookmaking and won the toss at the 9th attempt. The uncovered pitch was damp from overnight rain and the 3rds were clearly stronger in bowling, so he inserted the opposition. The skipper, Gurpreet and Paul Constantinidi all bowled well, but sadly catches were repeatedly dropped. With each one that went down, the batsman's confidence grew. The returning Bhav had a day to forget with the ball, and the lack of support from the fielders, plus great big gaps in the large outfield, meant Arif's figures weren't great either. Bayford's skipper made a ton and he reckoned he was given 6 or 7 lives. Bayford closed on 216 for 2.
The home side then proceeded to bowl tightly and throw themselves around the field. Kaos didn't last long and Bomber couldn't get going before dragging one on. Fortunately, Bhav was determined to make up with the bat, and together with the captain a partnership was put together. Swampy eventually fell LBW, but Bhav completed a good 50 before holing out to deep long on. Paul Constantinidi then sensibly marshalled the tail and with a few lusty blows he helped Preston get up to 140 for 8 and 3 batting points, which was at least something to take home from an otherwise forgettable afternoon at a lovely venue.
Preston 4th XI v Stevenage 6th XI, Reg Div B East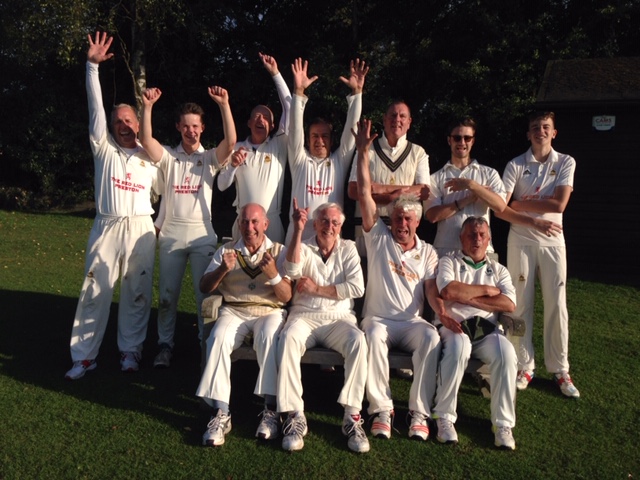 Preston 4th XI secured the SHCL Regional Division B East title with victory over Stevenage 6ths.
A torrential downpour at midday briefly put the game in doubt but the sun and wind dried the wicket sufficiently for Preston to lose the toss and take first guard. Adam Turner (10) joined the prolific John Garnham in a solid opening stand of 47, which helped settle the nerves until Adam was bowled by long hop that held up in the pitch and wind. Saunders (5) joined the fray but was more of a spectator as Garnham retained the strike and set about the first change Stevenage bowlers. When Saunders holed out to mid on, Pete Robbins (38) shared a fine stand of 86 with Garnham who was moving closer to his third century of the season. In the final overs, Luke Ponder (9) and David Ogden (18) helped take the Preston score to 233-5 after 40 overs with Garnham carrying his bat for a superb, well paced 127*.
Preston's opening bowlers soon had the Stevenage batsmen in trouble as Ian Hamilton (6-1-20-1) and Turner (8-4-13-2) bowled fine spells. First change Rupert Bruce (5-1-8-3) then produced his best effort of the season, just missing out on a hat-trick but securing the bonus points needed for the league title. However, at 46-7, young Stevenage batsman Mankani (21*) and partner Walker (23) held up the victory celebrations as they batted out the final 20 overs with spin twins Chris Newell and Mark Carter, plus Luke Ponder, Nigel Biggs and Saunders unable to make the breakthrough. For the last over of the game and season, the skipper threw the ball back to the team's leading wicket taker Chris Newell (6-2-13-2) who duly obliged, having Walker caught at mid wicket, Parry run out and with the game's final ball bowled Brettell as Stevenage were all out for 107 off 40 overs.