17/18 July – Roundup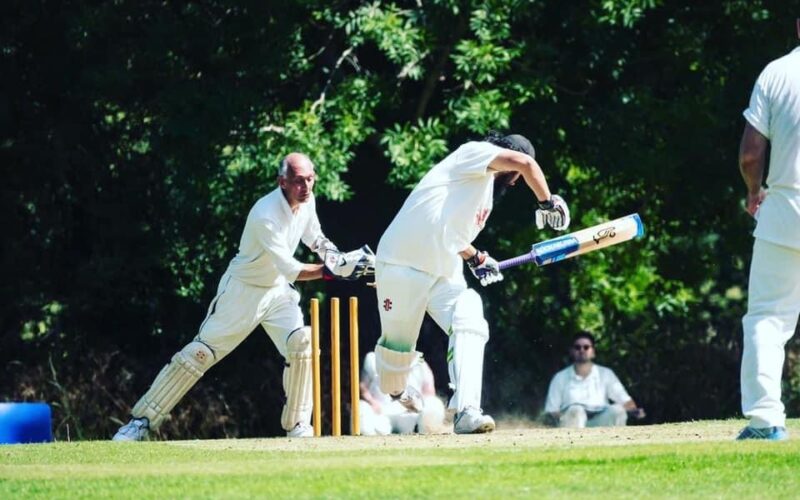 WEEKEND REVIEW
A magnificent James Stevens 93 helped Preston record a 68 run win over Langleybury.
In an important bottom of the table clash, Preston were asked to bat first. It looked to be a good decision from Langleybury as Jake George and Phil Simpson fell quickly leaving Preston 4-2. However, James Stevens and George Biggs batted sensibly to navigate a moving ball. Biggs would finally go for 26 but at this stage the sun was out giving Preston the perfect platform. James Stevens would go from strength to strength as he reached his 4th consecutive 50, ably supported by brother Jack Stevens (29). James Stevens would eventually fall for 93 with Preston 168-5. Prestons middle order had a point to prove following last weeks defeat, and they did just that with important cameos from Ben Hill (20), Callum Henderson (19) and Jack Morecroft (29) helping Preston reach 238-8-dec.
With the game evenly poised at the break, Preston searched out for early wickets. And it was Casey Walker (3/25) who did just that, continuing his good form with the Red Ball. Walker picked up 3 wickets in his first 5 overs and when Callum Henderson joined in on the act Langleybury found themselves in trouble at 38-4.
Langleybury would look to fight back as youngster Pradyun Saikia decided to take the attack to Preston with a stunning array of attacking strokes. However, Preston would stay patient and when Murrell removed Saikia for 83 the flood gates would open. Spinners Murrell (3/38) and Max Anderson (3/44) again bowled beautify restricting runs and taking regular wickets as Langleybury attempted to bat out for a draw. And with only 15 minutes left of play Anderson would take the final wicket giving Preston the much deserved and needed win, lifting them out of the relegation zone.
Preston 2's continued their fine form in 6a, with yet another thumping, this time Hemel Hempstead 3's.
Preston bowled out Hemel for just 75 runs. Ashley Catlin (3/17) and David Fleckney (3/15) doing most of the damage. In reply youngsters Tom Chambers (29) and Olly Catlin (23) saw Preston home in the 16th over, winning by 6 wickets.
3s A HUGE win as Preston took on 2nd in the league Great Gaddesden. After several internal discussions, GG nominated to bowl first in the sweltering heat of the British summer (who does that?). With an opening stand of 73 bomber (26) and push (43) got off to a flyer, with Joe Clark (37) and el Captain (45) also achieving a 73 run partnership off just 8 overs. In the last few overs Preston continued to hit the accelerator with Jon Skirrow (23 off 12…) coming out of retirement to a whack the last ball of the innings for 6. Preston finished 232 for 8 from 45. With the heat now pounding down, Gurpreet set to work with a tight bowling line claiming 2 wickets for just 11 runs off his allotted 9, supported by Skirrow (13-1) GG struggled to make early in roads into the MASSIVE total. Debutant Ben Sporton, after taking a couple of overs to loosen up, achieved a fantastic first wicket for the club with a NUT that dismissed the GG captain and strike batter. LHS was also in on the action with a sharp stumping for Ponder. But the match was well and truly the Joe Clarke show with 3 wickets for 30 runs, having gained an an extra yard of pace from his 2s experience, proved too good for the GG batsmen. Preston won by 66 runs.
4's A returning Tom Maxwell top-scoring with 34 wasn't quite enough for the social XI. Dan Phillps 1-19 and Ian Hamilton 2-42 did manage to take some victims with them though.