Welcome to Preston Cricket Club
Nr Hitchin, Hertfordshire.
The club was first founded in 1882. In the modern era, the club has grown into a highly respected cricket club providing a welcoming and safe cricketing environment for all.
The club focuses particularly on youth cricket development as well as a safe, social and collaborative environment within which to learn and develop through cricket . All of our members are asked to take an active part in the running and maintenance of their club. We are very proud to see many of our original junior members now running aspects of the club.
We always aim to be be progressive, proactive and inclusive of all of our membership.
We are Clubmark registered and a member of the Club Cricket Conference. We are a proud member of the Saracens Hertfordshire Cricket League and new for 2016, the Sunday Bedfordshire League and T/20 competition.
We now field six cricket teams over the course of a weekend with teams made up from a membership from all over North Hertfordshire. On Saturday's we have four sides in the Saracens Cricket League, with our First X1 playing in Division 2. We also field successful Sunday teams playing a mixture of league matches and friendlies focused on youth development.
Our focus is very much on our young members and as such we operate a Junior Development Programme that has been running for over fifteen years.  Many of our young players are encouraged to take part in senior cricket when they, and the coaching staff, feel they are ready and many young players have gone on to to achieve county level success. Our Junior Cricket programme is focused on real coaching; team work, technical development and how to enjoy cricket. We would rather keep small and focus on children that genuinely wish to learn.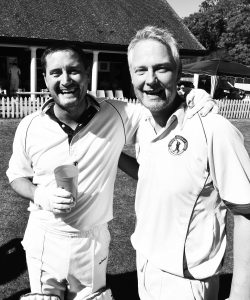 Our facilities are second to none with our main ground in Preston being one of North Hertfordshire's premier cricket grounds, located very near to Hitchin, Stevenage and Luton, in the village of Preston. We also have other superb facilities kindly offered to us by our Vice Presidents and supporters. Please find us in our Contact section.
Our social outlook and busy social calendar means that club life goes on all year round, with the cricket club also being the origin of a successful league football side, league darts team and a hiking society in the winter months.
We are proud to encourage from within the club and take great pride in seeing our younger members achieving success both on and off the pitch.
We are always very keen welcome new players; both junior and senior and of all abilities and would welcome enquiries from anyone looking to join a vibrant cricket club.
Preston CC Welcomes Australian Lewis Balcombe for the 2018 season…
The Committee would like to welcome our overseas player for the 2018 cricket season
Lewis will be coming over from Heidelberg Cricket Club in Melbourne. He knows Justin and Max and Max played alongside Lewis during his season playing at Heidelberg CC last year. A brief history – Lewis has Played A grade for Heidelberg across most of the past 6 years, represented and captained the diamond valley competition in under 14s, 16s, 18s and 21s. He's a Heidelberg man through and through. Highest score is 139* and best bowling figures are 4/7. Off the field, he loves a beer, showing off dance moves especially whilst listening to Justin Beiber (will be arranged) and I loves Aussie Rules.
Lewis arrives in Preston on the 19th April.
Welcome Lewis and we're all looking forward to having a welcome beer with you on arrival and safe travels.
Keep eyes posted everyone for a welcome beer at The Red Lion.